Is a Secured (Web) App Possible?
Zero Knowledge Architecture
@m4d_z
https://talks.m4dz.net/zka/en/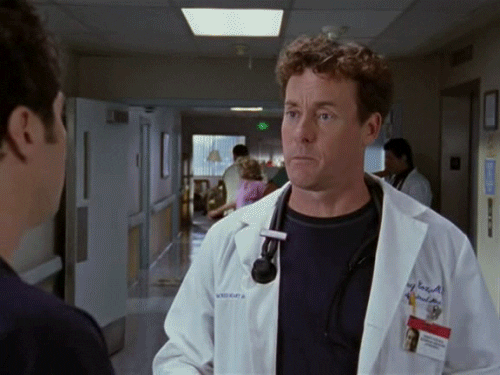 As a…
MESSAGING APP USER
I want to…
SHARE NUDES WITH MY BUD
So that…
MY SERVICE HOSTER CAN ACCESS MY PICS TOO
Fact
it's easier to build
a complex backend stack
rather than a secured client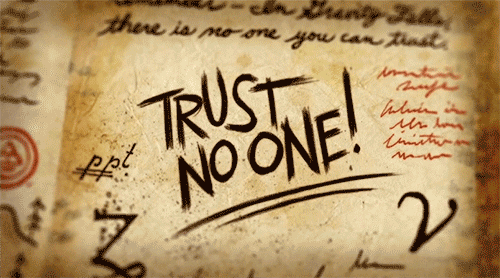 Our Stacks Are Huge
Storage (DB, Object Storage, FS…)
Messaging (ZMQ, Redis…)
Containers (k8s, LXC…)
Microservices
PWA front-end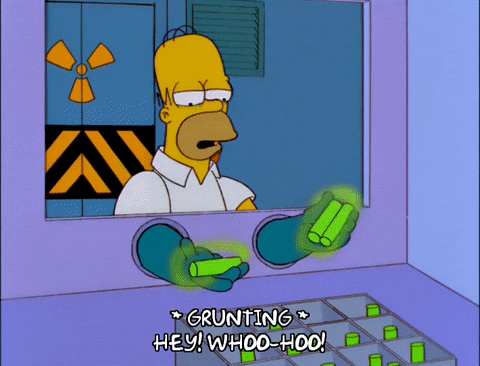 Data Is Sensitive
Question is
Who Owns Your Nudes?
Do not exposes your
whole data to everyone
Taking the Power Back
Picking Data
Giving Access Permissions
 
Only identified users and apps
are allowed to access data
Taking the Power Back
Picking Data
Giving Access Permissions
Setting Expiration
Allow access for a limited
amount of time
ZKA is a development pattern which provides a way to give access to users data for third-party apps, with the guarantee that untrusted services can't access those plain data without any permission.
Lexicon
Data

piece of information produced by the user

Client

user's application

Service

third-party app that need to access the data

Key-pair

Cryptographic asymmetric keys (RSA / EC)

Certificate

Client/Service Virtual ID Card

Server

Distributes the data/identities
Patterns
Zero Knowledge Proof Authentication
End to End Encryption
Encrypted data only
Non-naive approach
Setup
Password
Intermediate Certificate, signed with the app CER available on the server
Two pairs : authentication (signature), data (encryption)
Public Keys and Private Keys Hashes
are uploaded to the server
Private Keys are stored in the Client
with the Intermediate Certificate
Registering a Service
One Intermediate Certificate per Service
Two Keys-pairs per Service
The signature keys-pair is used for auth
Zero Knowledge Proof Auth
The Mystery Cave
Zero Knowledge Proof
           ┌─────────────┐                  ┌────────────┐                  ┌────────────┐
           │   Service   │                  │   Server   │                  │   Client   │
           └──────┬──────┘                  └──────┬─────┘                  └─────┬──────┘
                  │ Request new Client Token       │                              │
                  ├───────────────────────────────►│                              │
                  │                                │                              │
                  │ Return Client Token            │ Register Token               │
                  │◄───────────────────────────────┼─────────────────────────────►│
       ┌──────────┤                                │                              ├───────────┐
Sign Client Token │                                │                              │           │
       └─────────►│                                │                              │           │
                  │ Send Signed Token              │                              │           │
                  ├────────────────────────────────┼─────────────────────────────►│           │
                  │                                │                              ├───────────┤
                  │                                │                              │ Check Token and Sign
                  │                                │                              │◄──────────┘
                  │                                │ Valid: Authorize Service     │
                  │◄───────────────────────────────┼──────────────────────────────┤
                  │                                │                              │
                  │                                │ Invalid: Reject Access       │
                  │                                │◄─────────────────────────────┤

Security Concerns
No password exchanges
Keys can be revoked using the Intermediate Certificates
Encrypt
Client side only
Using the recipient Service Public Key
With a unique symmetric Key wrapping
Decrypt
Service side
With the Service Private Key
Security Concerns
Each symmetric key is unique per
Blob/Service/Client
The symmetric key is
a datetime token
Security Concerns
Never share all the doc
Smallest amount of Data possible
Forbidden resources stay safe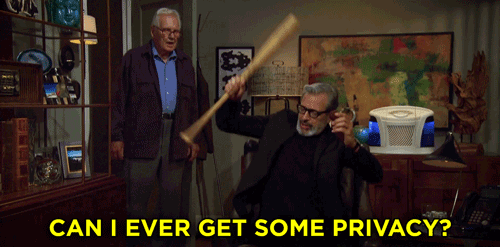 Mobile / Desktop
Signed binaries → Tampering mitigation
Keys on Filesystem → OS level isolation
Controlled environment → Identified targets
OS Anti-malware → Security delegation
What about
Progressive Web Apps?
CORS
Sandbox Network Communication
Prevent requests from unknowns
Prevent unauthorized access
CSP
Protect Application Integrity
Deny unwanted document's writes
Declare allowed resources
Prevent XSS injection / Data leak
SRI
Migitate Tampering
Verify assets checksum
Prevent MITM attack
Referrer-Policy
Protect from malicious tracking
Sandbox app URLs
Prevent internal URIs leaks
Keys Storage
libsodium: keys management
File API: keys storage
Exports: encrypted content
How to protect the
Encryption Layer?
WebAssembly
Mitigate MITM attack
(on-the-fly data access)
Tracks data extraction/sniffing
(I/O analysis)
Minimize the Mayhem
Limit the attack bias
Data leak

→ Encrypted

Priviledge escalation

→ Encrypted

ID theft

→ ZKP (Encryption)
Thanks @vixentael for the recap
1
Migrating
from an existing codebase
2
Applying ZKA
to the Big Data
4
Storing Metadata
on the Server
Recovery
Initialization
Client
Derivate Recovery Password from master
Generate Recovery Certificate
Generate Recovery Keys-pair
Initialize TOTP Token
Share Private Recovery Key w/ Shamir's Secret
Recovery Server
Create Account (PK ID) w/ TOTP
Encrypt/Upload Recovery Material
Recovery
Restore
Payload Server
Get Recovery PK ID and Shamir's Secret Part
Recovery Server
Identify w/ PK ID and TOTP
Get Payload
Delete the Material
(new) Client
Rebuild PK & Unlock w/ Recovery Password
Extract the Payload
Restore the Content
So,
Who Protects Your Nudes?
Hardware Manufacturers?
Operating Systems Editors?
Apps Developers?
You?
We need reviews
Open source, public reviews, public authorities, independent reports…
ZKA
Privacy-oriented pattern
Increase client complexity
Decrease backend complexity
PWA compatible
Need reviews as well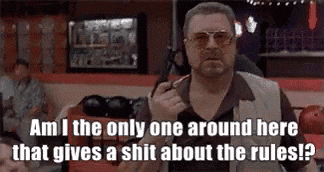 Illustrations
m4dz, CC BY-SA 4.0
Interleaf images
Courtesy of Unsplash and Pexels contributors
Icons
Layout icons are from Entypo+
Content icons are from FontAwesome
Fonts
Cover Title: Sinzano
Titles: Argentoratum
Body: Mohave
Code: Fira Code
Tools
Powered by Reveal.js
Source code available at
https://git.madslab.net/talks